Our History
"One Family, One Italian Story"
We were born as upholsterers and, even today, when we produce highly complex interiors all over the world, we carry with us everywhere this artisan soul made of quality materials, attention to detail, tradition and experimentation, perfectionism and tenacity.
The company is now in its second generation: Federico Galimberti started in 1968, and was joined over the years by his sons Massimiliano and Andrea, with their specialisations in management engineering and marketing.
The first workshop was in Piazza Borromeo. In the 1960s, upholstery still played a central role in the furnishing of homes, especially for our customers, the upper middle class and aristocracy of Milan, who were very involved and knowledgeable about fabrics, trimmings, shades and colour combinations.
From upholstery we moved on to furnishings and, little by little, to renovations: we began to work with other craftsmen, coordinating entire furnishing projects. In Brianza, we opened a carpentry workshop and learned a new trade in Italy's oldest furniture district.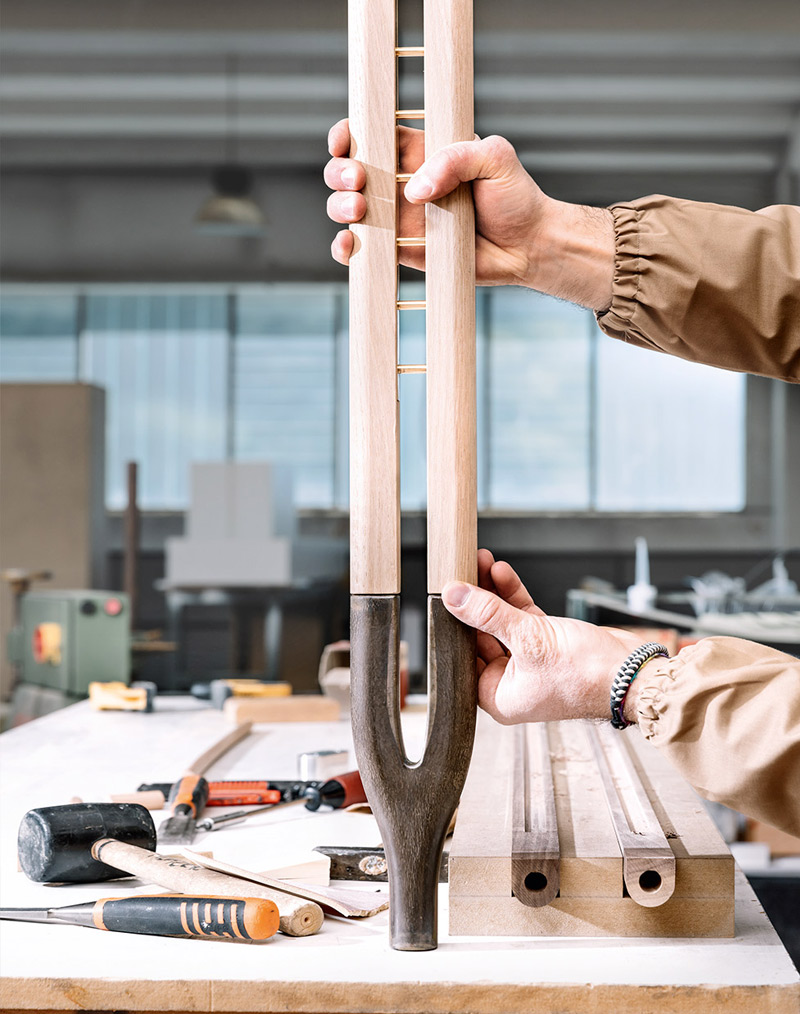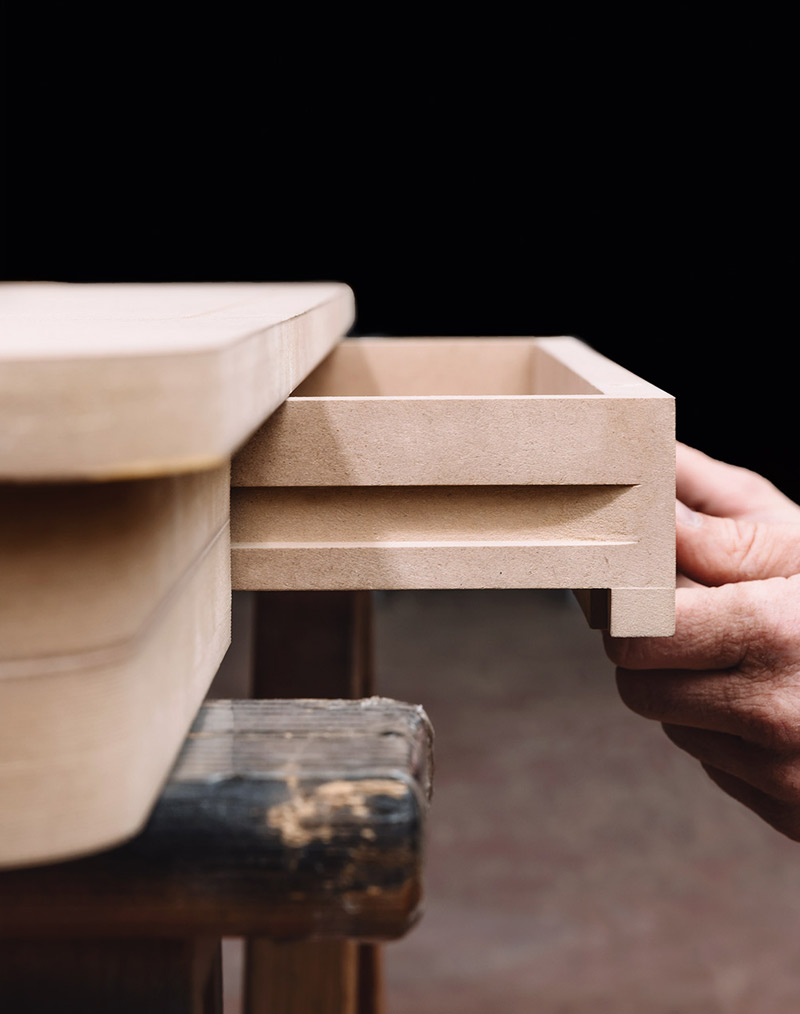 At the beginning of the 1980s we moved to Brera, where we opened our first shop, designed by the tandem of architects Massoni and Cazzaniga: the name and logo, inspired by the Piccolo Teatro, were born.
Brera is above all art and design. Il Piccolo entered this new world first with the sale of furniture and objects signed by great international designers, then with the collaboration with architects.
The turning point came in the early 1980s. A memorable Christmas display in Via della Spiga: the entire street, including the buildings, were "wrapped" by Il Piccolo. This, of course, created enormous interest. Almost immediately, the first proposals for the interiors of shops and showrooms arrived. The designers were called Ferré, Verri, Versace.
For ten years we work almost exclusively for Gianni Versace. For the whole world he was a legendary brand, for Il Piccolo he was a school and a laboratory for experimentation. Making Versace's dreams come true means trying out many new and precious materials: woodwork, gold, brass, crystals, inlays.
Setting up shops all over the world – around 500 in ten years – tests our ability to coordinate and guarantee not only our own quality, but also that of many other craftsmen and professionals, and to organise and manage very complex projects. With strict deadlines and high expectations.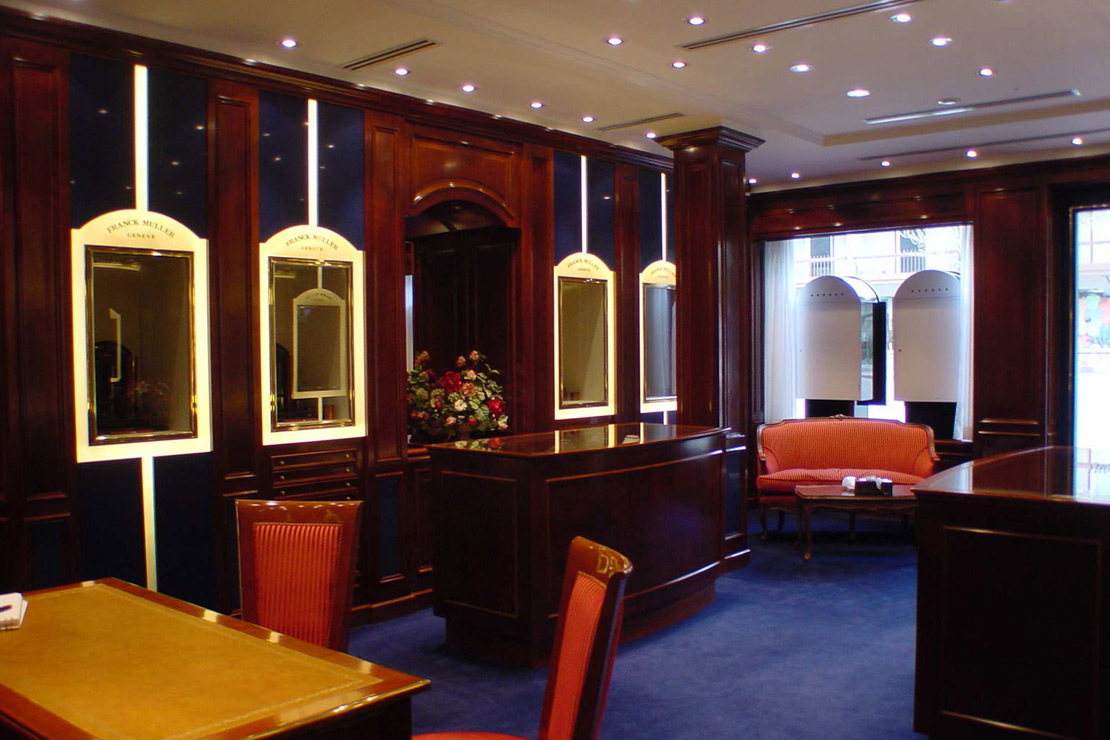 It is through the world of fashion that we return to our origins: the renovation and furnishing of private homes. Versace's house commissions are followed by those of other designers, artists and actors.
We are ready to tackle new visions. We were entrusted with their shops by Etro, Cavalli, Bulgari, Frank Mueller and John Galliano. Each of them has an aesthetic and a world to give form and substance to.
And more and more private individuals are asking us to create an exclusive home, the environment of their life, where aspirations, style, wellbeing and beauty come together. Industrial design and unique pieces.
This brings us to today. The company has a past that sees it among the brands that have exported the taste and beauty typical of great Italian craftsmanship all over the world. For some, this could be a point of arrival. For us it is simply a new starting point. A springboard towards new tests and new goals, to be faced with the curiosity and seriousness that have always guided us in our work.
Affidati alla nostra esperienza
Contattaci
Scarica la Brochure